Capital Markets Panel Breakfast (V170825)
7:00am Friday, 25 August 2017
8:30am Friday, 25 August 2017
Grand Hyatt Melbourne - Mayfair Room
The 2017 Victorian State Property Conference  'The Challenge of Change' 
The complete conference program commences with the Capital Markets Panel Breakfast, where delegates will enjoy a 6 star buffet breakfast prepared by the Grand Hyatt 'Collins Kitchen' team of chefs. 
The Capital Markets Panel discussion will analyse and  explore the lifeblood of the property sector – CAPITAL – and will address global market issues which will include syndicates, REITS, private investors and capital partnering.  
The Capital Markets Panel Breakfast is then followed by an extraordinary assembly of speakers who will address Internationally hot topics such as 'Imaging the Real' The Post Autonomous vehicle city' from an urban Perspective and 'What needs to change to ensure that Australia fulfills its potential in the Asian Century'  to National issues concerning  the 'Murray darling basin –'What does it mean for regional property and people.' Probable implications and outcomes for agriculture, property and people in the basin.  
The full Conference Program will conclude with the opportunity for delegates to network and enjoy cocktails and canapes.
Program
| | |
| --- | --- |
| 7.00am | Registrations Open |
| 7.30am - 8.30am | Capital Market Panel Breakfast |
|   |   |
2017 Capital Markets Panel Members 
Read more about each of the Panel Members

Christine Phillips
Senior Investment Manager - Property, AustralianSuper
Christine has over 20 years' experience in the Australian property market spanning funds management, portfolio management, asset management and development across the office, retail and industrial property sectors.
She has extensive experience in direct property investment management for major institutional investors and is currently Head of Asset Management for AustralianSuper's direct global asset holdings. 
Paul Healy
CEO, Property Funds Association 
Paul Healy is the CEO of the Property Funds Association, which represents the interests of the Australian Unlisted Property Funds Management industry.
Before joining the PFA, Paul was the Managing Director of BlackRock's Australian Real Estate business, where he developed a billion dollar plus business over a 22 year career. Before this, Paul worked with CBRE, JLL and Knight Frank in London and Melbourne. 
Paul is a Fellow of the Royal Institution of Chartered Surveyors, and is a former RICS Oceania Board Member. He is a Licenced Real Estate Agent in the State of Victoria.
Howard Brenchley
Non-Executive Director, APN Property Group
Howard is a consultant and professional director in the Australian real estate sector. A Director since 1998 Howard has a long history in the Australian property investment industry with over 30 years' experience analysing and investing in the sector. 
Howard joined APN in 1998 and was responsible for establishing the APN Funds Management business. In this capacity, he developed a suite of new property securities and direct property funds, including the flagship APN Property for Income Fund and the APN AREIT Fund, both market leading property securities funds in Australia. 
Prior to joining APN, Howard was co-founder and research director of Property Investment Research Pty Limited, one of Australia's leading independent research companies, specialising in the property trust sector. 
Howard is also a highly sought after commentator and speaker on property investment. He has lectured on property and property securities investment for industry associations, universities and leading financial planning dealer groups. 
Howard retired from executive roles in 2014, becoming a non-executive director of APN Property Group as well as APN Funds Management Limited, responsible entity for the ASX-listed Generation Healthcare REIT and Industria REIT. Howard is also an independent director of National Storage REIT. 
Grant Berry
Director Portfolio Manager
SG Hiscock & Company Limited
Grant Berry commenced with SG Hiscock & Company (SGH) in January 2002 as one of the founding principals. His responsibility is for portfolio management of listed property securities portfolios. Prior to SGH, Grant worked at National Asset Management for six years where he was involved in approximately $1 billion of direct property transactions. Previous employment also includes Victorian Funds Management and Knight Frank. Grant's property experience over 23 years includes 8 years in direct property and 15 years in listed property trusts. 
Grant has a Masters in Applied Finance, a Bachelor in Business – Property. He is Past President and Fellow of the Victorian Division of the Australian Property Institute.  
Registration Fees 
Capital Market Panel Breakfast only
To attend the Full Conference including Capital Market Panel Breakfast, Conference and Networking please click here
To attend the Conference and Networking only please click here
API Member
$148
Non-member
$185

API Retired Member or Student

$111
Retired Members wishing to attend should call the Victoria API office on 03 96447500 and book through Laura Campione.
CPD points
Full attendance at this event accrues 1 CPD point
Sponsor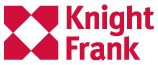 Do you need some assistance?

A comprehensive Frequently Asked Questions section is available to help you with any event registration related question.  A few of the common questions are:
For the full FAQ list please go to https://www.api.org.au/frequently-asked-questions and look for the API Events sub-heading. 

View the Event Registration Terms and Conditions
Login to view your member price
Contact Information
Christine Collins - CPD Services Officer
Please contact the Victorian office if you have any queries relating to this event.